Top 10 Gadgets for your Desktop
Desktop gadgets like weather forecast, youtube videos, news headlines sidebar and much more are help us to update and give some entertainment, here are the some famous gadgets list witch help you to up-to-date.
1. All CPU Meter
A very usefull desktop gadget for windows 7 is CPU Meter Gadget through this you can display your Processor usage Cores temperatures and RAM usage.
---
2. Earthquakes Meter V1.0

This gadget tracking earthquakes around the world very fast. Its give us a chance to prepare better and respond to a possible situation.
---
3. All Search

All Search gadget for windows7 allows you to searches from the desktop or desktop sidebar using the desired search engine.
The All Search widget has many different search provider services. through this you can search by Google, Amazon, Bing, Yahoo, Dict., Wikipedia, News, YouTube, eBay, Weather.
---
4. Google Gadgets for Linux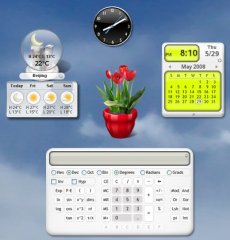 Google Gadgets for Linux provides a platform for running desktop gadgets under Linux, catering to the unique needs of Linux users. It's compatible with the gadgets written for Google Desktop for Windows as well as the Universal Gadgets on iGoogle. Following Linux norms, this project is open-sourced under the Apache License.
---
5. Keyboard Dashboard

This gadget using for check your typing speed or how fast you can type. see your current average typing speed and improve your typing speed with this widget. Find result in words per minute
Download 32-bit Vista Gadget | Download 64-bit Vista Gadget | Download Yahoo! Widget
---
6. QuickCapture Gadget

this is quick capture gadget for your Logitech QuickCam. This gadget provide you to take screen capture with a single click. Its also provide you to record, store and email videos.
---
7. Sticky Notes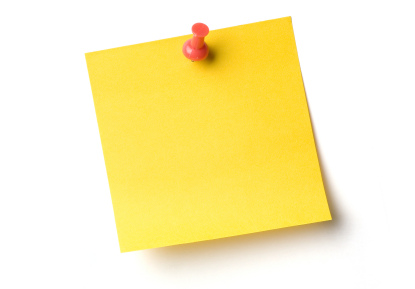 Sticky Notes enable your desktop with dozens of yellow notes where ever stick you want, are over. There are plenty of programs to help create virtual notes, but Sticky Notes sets itself apart from the pack with its ease and simplicity.
---
8. WeatherBug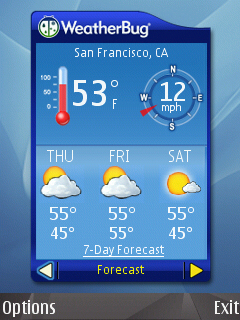 Get weather forecast live from around the world on your Sidebar. Find up-to-date forecast details.
---
9. Youtube Sidebar Gadget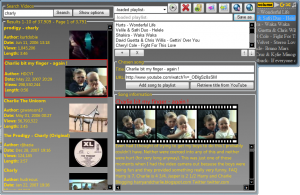 The youtube sidebar gadets allow user to create playlist add aur edit video from playlist and play them one by one. Its for windows vista and windows 7
---
10. MSN Headlines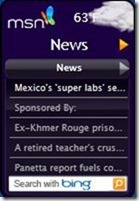 Latest News and top stories from MSN Headlines gadget. Get up-to-date with this gadget.
---