List of Top 25 Companies that Purchased by GOOGLE | Acquisitions by Alphabet
Google has bought out companies that have enabled it to improve its search engine on the Internet and maintain its technical and marketing lead. Each acquisition concerns the company as a whole (if not, this is specified). The dates listed are those of the agreement between Google and the companies that were the subject of the acquisition. The value of each acquisition is listed in US dollars as Google is headquartered in the United States. If the value is not mentioned, it is because it has remained confidential. When a Google service results from this acquisition, this is specified.
Here is the List of mergers and acquisitions by GOOGLE.
Picasa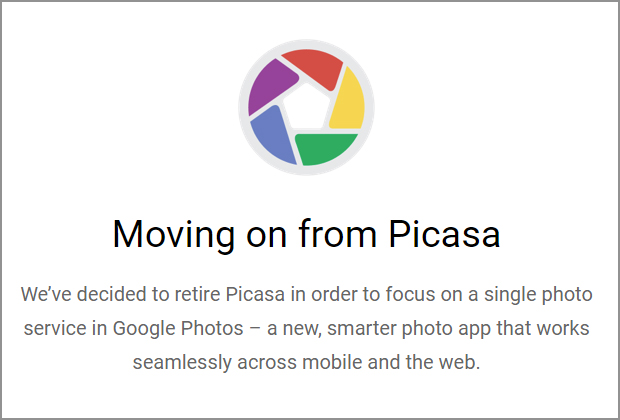 Acquisition date:- July 13, 2004
Google company:- Picasa
Business:- Image organizer
Price:- –
Used as or integrated with:- Picasa, Blogger
Website:- picasa.google.com
Picasa was an image management software from the US company Google Inc. The software also made it possible to present the images on the company pages on the Internet to third parties. However, the rights to the pictures had to be transferred to the company.
Picasa was originally developed by the US company LifeScape and sold as shareware. In July 2004, Google Inc. bought the company from the American company Idealab and offered the software free of charge since then.
On February 12, 2016, Google announced that its support and further development will cease on March 15, The Picasa Web Albums were discontinued on 1 May 2016 in favor of Google Photos.
Android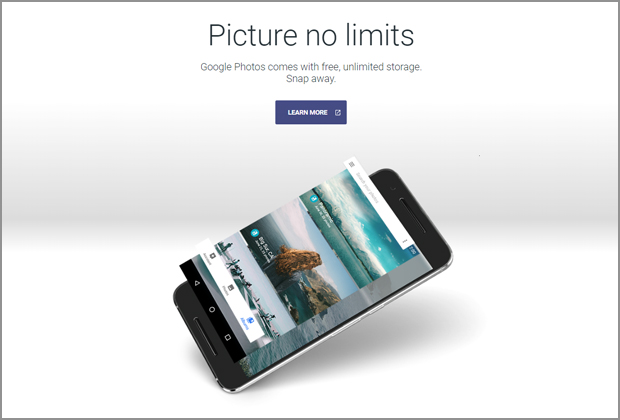 Acquisition date:- August 17, 2005
Google company:- Android Inc.
Business:- Mobile operating system
Price:- $50,000,000
Used as or integrated with:- Android
Website:- www.android.com
Android is both an operating system and a software platform for mobile devices such as smart phones, mobile phones, media players, netbooks and tablet computers, by the by Google based Open Handset Alliance.
In the summer of 2005, Google bought Android, founded in the autumn of 2003 by Andy Rubin, of which little was known to develop software for mobile phones and primarily deal with location-related services. Originally Android was intended exclusively for the control of digital cameras. On November 5, 2007, Google announced that it was working with 33 other members of the Open Handset Alliance to develop a mobile phone operating system called Android. Since 21 October 2008, Android is officially available.
YouTube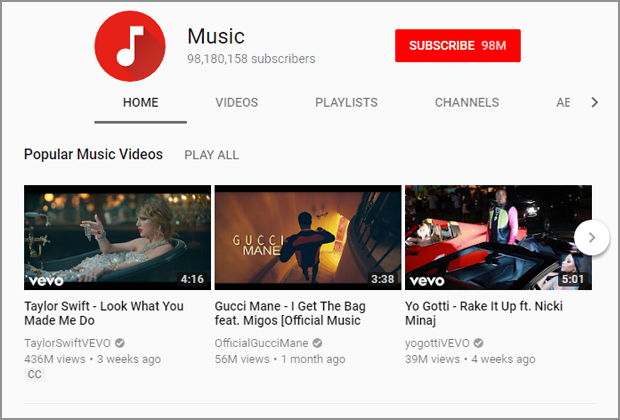 Acquisition date:- October 9, 2006
Google company:- YouTube
Business:- Video sharing
Price:- $1,650,000,000
Used as or integrated with:- YouTube
Website:- www.youtube.com
YouTube is a video portal of the American company YouTube, LLC, founded in 2005, since 2006 a subsidiary of Google Inc., based in San Bruno, California. Users can view, rate, comment and upload their own video clips on the portal free of charge. In 2014 YouTube made about four billion US dollars of sales, largely by playing commercials.
YouTube was founded on 15 February 2005 by the three former PayPal employees Chad Hurley, Steve Chen and Jawed Karim. The term part of "Tube" (actually: tube ) called colloquially a television, derived from the traditionally used therein "cathode ray tube" ( dt. CRT ). The name as a whole (literally: Du tube ) could be understood as "You sendest". The first video titled Me at the zoo on the platform was uploaded by Karim himself at the end of April 2005.
On October 9, 2006 YouTube was bought by the search engine operator Google for converted 1.31 billion euros (in shares). The YouTube brand remained intact; the company, with 67 employees, including its founders, Chad Hurley and Steve Chen, continued the business independently.
DoubleClick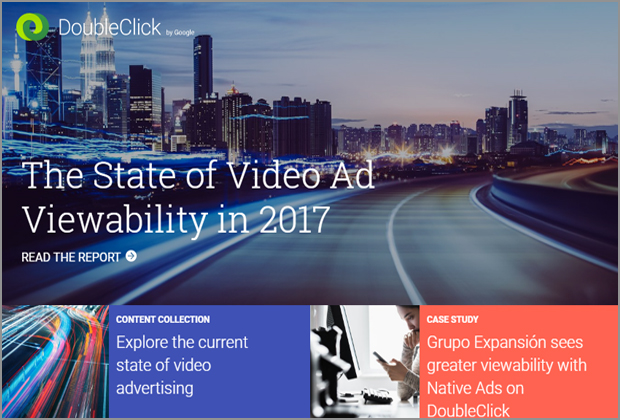 Acquisition date:- April 13, 2007
Google company:- DoubleClick
Business:- Online advertising
Price:- $3,100,000,000
Used as or integrated with:- AdSense
Website:- www.doubleclickbygoogle.com
The Internet Advertising Network was founded in 1995 by Kevin O'Connor and Dwight Merriman. The IAN was bought in 1996 by Poppe-Tyson (a merger of Bozell, Jacobs, Kenyon & Eckhardt advertising) and renamed DoubleClick. The company was the first to represent websites to sell in online media space. In 1997, it offered to other publishers self-developed online advertising and administration technology such as DART Enterprise. During the downturn, DoubleClick turned its business into the media industry and is now focusing on the range of advertising and reporting on its efficiency.
On April 13, 2007, Google Inc. announced that it would acquire DoubleClick for $ 3.1 billion from the investment company Hellman & Friedman and JMI Equity. Google was thus able to compete against competitors such as Microsoft and Yahoo and made the largest acquisition of its company history at the time.
US legislators have examined possible data protection and competition sequences of the takeover. At the hearings, representatives of Microsoft warned of a potential monopoly. On December 20, 2007, the Federal Trade Commission approved the purchase. The EU regulatory authority followed on 11 March 2008. On 2 April of that year Google announced that it would delete 300 posts due to redundancy.
FeedBurner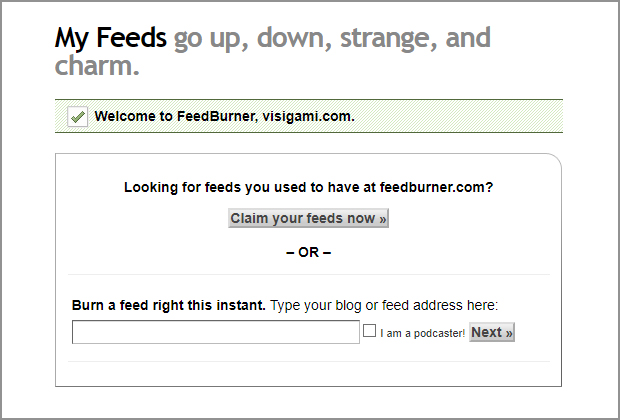 Acquisition date:- June 3, 2007
Google company:- FeedBurner
Business:- Web feed
Price:- $100,000,000
Used as or integrated with:- FeedBurner
Website:- feedburner.google.com
FeedBurner is a provider for managing web feeds. FeedBurner was founded in 2004 by Dick Costolo, Eric Lunt, Steve Olechowski and Matt Shobe. Costolo has a degree from the University of Michigan and was CEO of Twitter until 2015. FeedBurner provides custom RSS feeds and management tools for bloggers, podcasters, and other Web-based content providers.
On June 3, 2007 FeedBurner was taken over by Google Inc., allegedly for a sum of 100 million dollars. One month later, two of their popular "Pro" services (MyBrand and TotalStats) were released for all users. On May 26, 2011, Google announced that the FeedBurner APIs were out of date. Google closed the APIs on October 20, 2012. Google discontinued AdSense for feeds on October 2, 2012, and closed it on December 3, 2012.
reCAPTCHA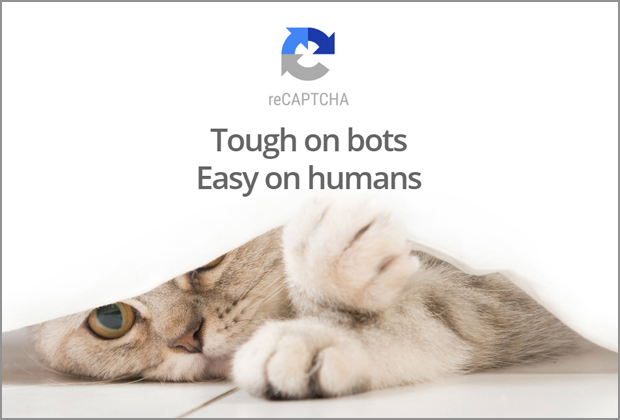 Acquisition date:- September 16, 2009
Google company:- reCAPTCHA
Business:- Security
Price:- –
Used as or integrated with:- Google Books
Website:- www.google.com/recaptcha
reCAPTCHA is a Captcha Service. The fully automatic public Turing test is to ensure that a certain action is made on the Internet by a person rather than by a bot. reCAPTCHA is also used to digitize books, magazines, and street numbers from Google Street View.
On September 16, 2009, it was announced that Google had bought the company reCAPTCHA. Google benefits from the fact that it is part of its field of activity to digitize books and other print products. In March 2012, it was confirmed that Google has now also recognized Google Street View house numbers in order to optimize the data base for Google Maps. Since about October 2015 road signs are also increasingly displayed, whose recognized street names are also used to improve Street View. Partially, only these street signs and house numbers are displayed for recognition and no more excerpts from scanned books.
Gizmo5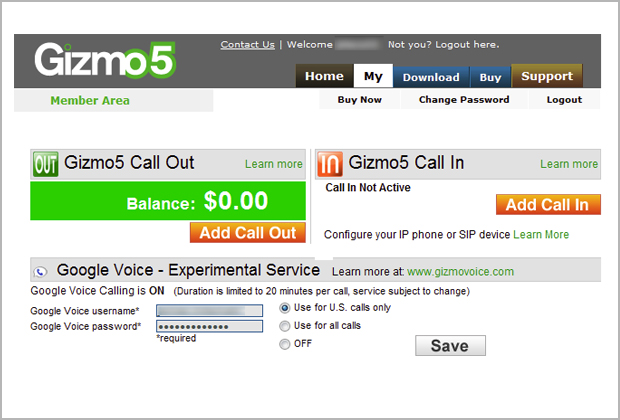 Acquisition date:- November 9, 2009
Google company:- Gizmo5
Business:- Voice over IP
Price:- $30,000,000
Used as or integrated with:- Google Talk, Google Hangouts
Website:- www.gizmovoice.com
Gizmo5 (formerly Gizmo Project ) was a VoIP – freeware, the free phone calls via the Internet between computers and the toll calls to landline and mobile phones enabled. Gizmo5 was originally developed and distributed by the American company SIPphone. The software itself is closed-source, but it uses partly free protocols.
The software is available for Windows, Linux and Mac OS. There are also versions for Palm OS and mobile phones offered with Symbian. In November 2009 Gizmo5 was purchased by Google and re-implemented.
Applied Semantics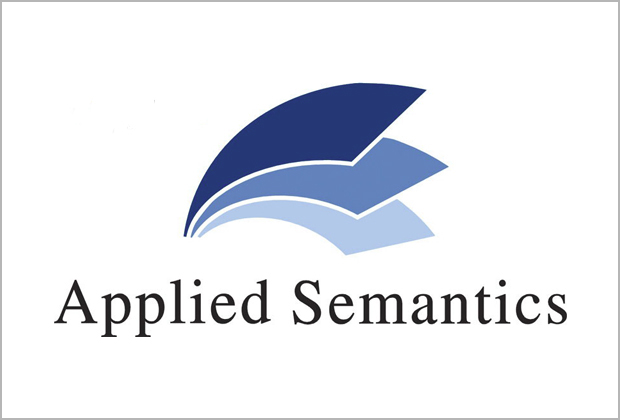 Acquisition date:- April 2003
Google company:- Applied Semantics
Business:- Online advertising
Price:- $102,000,000
Used as or integrated with:- AdSense, AdWords
Website:- –
Applied semantics is the study and application of semantics which have many uses, e.g. advertising, text analysis, web traffic of search engines, web page rankings, and the indexation of words. The term 'applied semantics' is widely considered to be first coined by Plantinga, where he distinguished the differences between "pure" and "applied" semantics.
On April, 2003 Applied Semantics was taken over by Google Inc., allegedly for a sum of 102 million dollars.
GrandCentral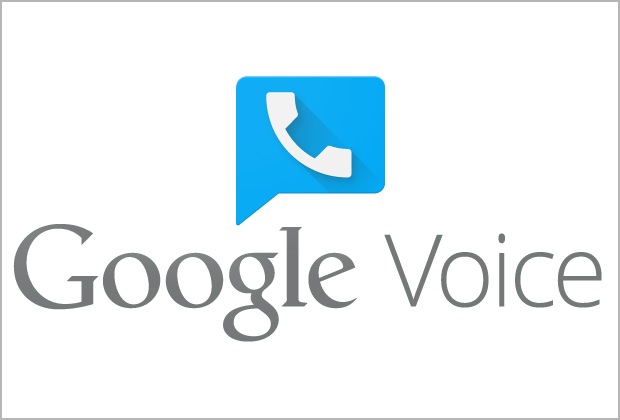 Acquisition date:- July 2, 2007
Google company:- GrandCentral
Business:- Voice over IP
Price:- $45,000,000
Used as or integrated with:- Google Voice
Website:- www.google.com/voice
Google Voice is a telecommunications service from Google launched on March 11, 2009, after acquiring the service GrandCentral.
By October 2009, Google Voice had approximately 1.4 million users, of whom 570,000 used the service 7 days a week. This number has increased significantly since Google made the transition from its Google Voice service to a "invitation only" service and became available to all Gmail subscribers in the United States. Magazine published the figure of 3.5 million in 2013.
The service is configured and maintained by the user in a web-based application, which follows the Google e-mail service style, Gmail, or with Android and iOS applications on smartphones or tablets. Google Voice currently offers free PC-to-phone calls within the United States and Canada, and PC-to-PC voice and video calls around the world between users of the Google+ Hangouts browser plugin (available for Windows, Mac OS based X Intel, and Linux).
Postini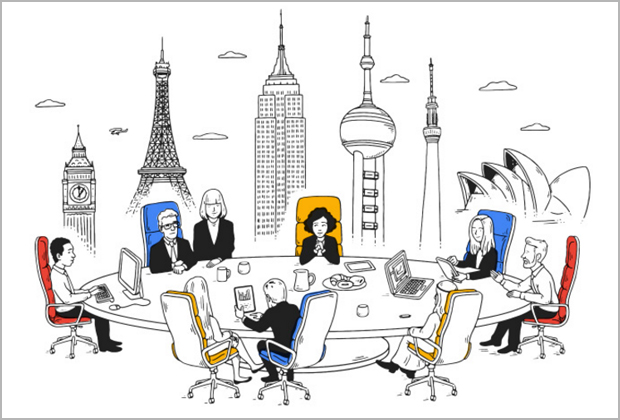 Acquisition date:- July 9, 2007
Google company:- Postini
Business:- Communications security
Price:- $625,000,000
Used as or integrated with:- Gmail
Website:- www.google.com/postini/
Postini is a mail service, World Wide Web security and owned by Google since 2007. It provides cloud computing services to filter out mail and malware (prior to delivery to the mail server) from the end client, provides optional functionality mail archiving and protects client networks from malware transmitted over the network.
Postini is part of the Google Apps offering. it allows users of this service to filter the mails they receive before they arrive on their servers, eliminating upstream spam, viruses and other unwanted items. This service interfaces with Gmail, to allow advanced management of messaging.
On2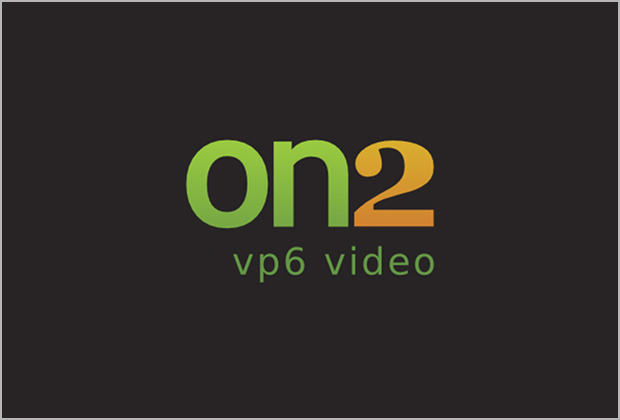 Acquisition date:- August 5, 2009
Google company:- On2
Business:- Video compression
Price:- $133,000,000
Used as or integrated with:- WebM, YouTube
Website:- www.on2.com
On2 Technologies, formerly The Duck Corporation, was a small NYSE Amex software company based in Tarrytown, New York, which developed and licensed a series of video codecs called TrueMotion from 1992 to 2009. Incarnations of this codec include VP3, the basis for the free codec Theora, the Version 8 of Adobe Flash introduced codec (VP6) for Flash Video and for the Chinese Enhanced Versatile Disc (EVD) provided video codecs (VP5 and VP6).
The Duck Corporation was founded in 1992 by Dan Miller, Victor Yurkovsky and Stan Marder in New York City. Within a few years, Eric Ameres established the current headquarters in the capital region of the northern hinterland of the state of New York. In 1996 a research and development department was set up in Clifton Park. In 1999, The Duck Corporation merged with Applied Capital Funding, Inc., a publicly listed company traded on the American Stock Exchange. The new company then received the name On2.com ; later, it was renamed to today's name On2 Technologies (traded on the stock market as ONT). On the 5th of AprilIn 2005 the acquisition of the Flash video encoder Flix from Wildform, Inc. was announced. On2 added support for the Flash 8 video format (VP6) to the product. The Flix 8 equipped with it was then released on 13 September 2005. In 2008, the company center was moved to Clifton Park, where the research and development department was located.
After using On2 products since 2005, Google started talks with On2 about a possible takeover of the company; in August, the first offer to buy was announced, which initially fell short of the resistance of the shareholders. At that time the company had between 75 and 80 employees worldwide. After an increase of Google's purchase offer to finally around 134 million dollars, the purchase was finally concluded on 19 February 2010 after months of negotiations. Google has at its developer conference Google I / O end of May 2010 the latest On2 codec VP8 placed under an open source license.
AdMob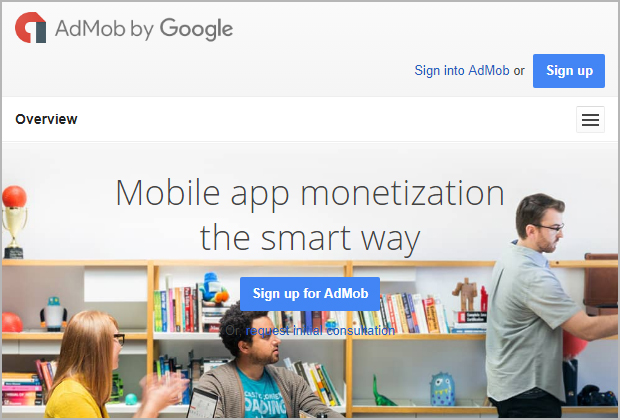 Acquisition date:- November 9, 2009
Google company:- AdMob
Business:- Mobile advertising
Price:- $750,000,000
Used as or integrated with:- DoubleClick, Invite Media
Website:- www.admob.com
AdMob is a mobile advertising company founded by Omar Hamoui. It was established in 2006 and is headquartered in San Mateo, California. Google bought it in November 2009 for $ 750 million, with the acquisition completed on May 27, 2010. Apple was also interested in acquiring AdMob at the same time, but did not offer as much as Google. Before being bought by Google, AdMob acquired AdWhirl (formerly Adrollp), an advertising development platform on an iPhone application. AdMob provides advertising solutions for many mobile platforms: Android, iOS, WebOS, Flash Lite and all standard web browsers.
AdMob is one of the most important platforms of advertising development and claims 7.1 billion banners and text ads on mobile device per month.
AdMob publishes regular statistical reports on the state of the world market in terms of operating system, brands and device types.
Quickoffice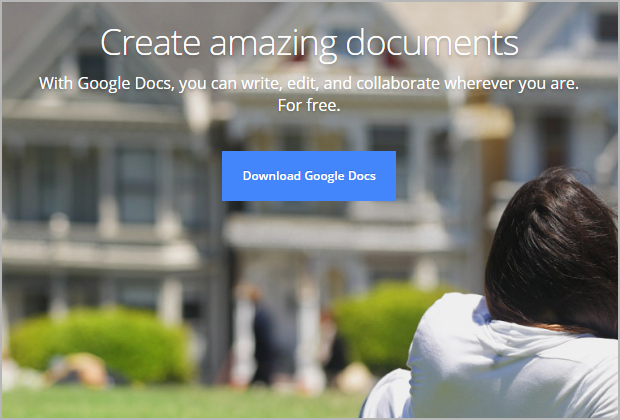 Acquisition date:- June 5, 2012
Google company:- Quickoffice
Business:- Mobile office suite
Price:- –
Used as or integrated with:- Google Docs
Website:- www.quickoffice.com
Quickoffice on an application freeware of office automation for smart phones capable of viewing and editing text documents, presentations and spreadsheets. Quickoffice was acquired in 2012 by Google, being relaunched as a free application in September 2013. In June 2014 it was announced that its functions would be fully integrated into Google Drive applications and the application would be withdrawn.
On June 5, 2012, Google announced on its official blog that it had acquired Quickoffice without disclosing the details of the transaction. co-founder and CEO Alan Masarek Quickoffice commented:
BumpTop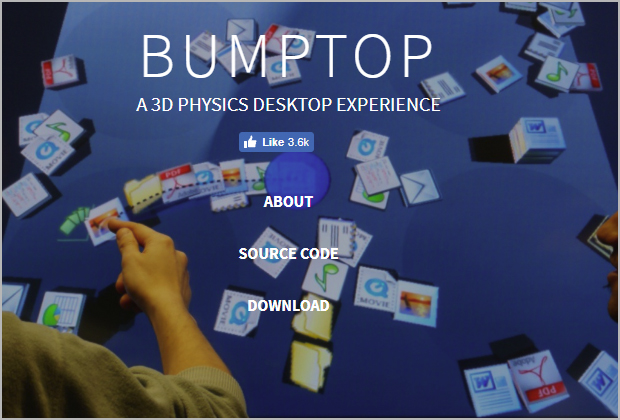 Acquisition date:- April 30, 2010
Google company:- BumpTop
Business:- Desktop environment
Price:- $30,000,000
Used as or integrated with:- Android
Website:- bumptop.github.io
BumpTop is the prototype of a graphical environment, designed to replace the traditional virtual desktop environment by deepening its metaphor. Indeed, this prototype seeks to have the normal physical behavior of a real world office. It allows interactions with a stylus, which makes it especially for tablet PCs and personal assistants. It was created at the University of Toronto as part of Anand Agarawala's Masters Thesis.
In BumpTop, documents are represented by extended 3D boxes on a virtual desktop. The user can position the boxes on the desktop using a stylus or mouse. Physical effects are simulated for a greater realism: it is thus possible for all documents to throw them, scatter them, fold them or simply corner them. They can also be stacked using certain stylus movements. The selections multiples are achievable through the combination of a selection lasso, and displaying a range of actions in Camembert.
At the beginning of 2010, BumpTop was acquired by Google and is no longer available for trial.
Global IP Solutions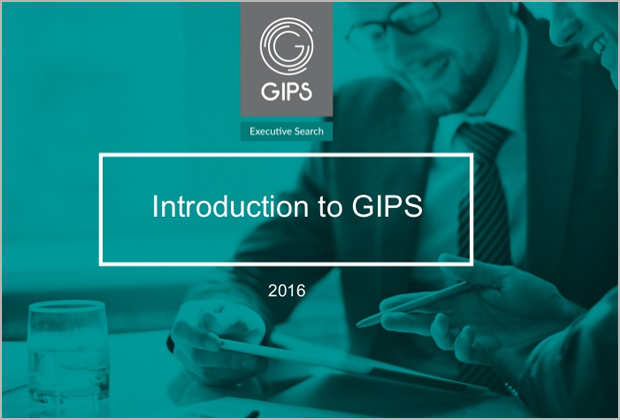 Acquisition date:- May 18, 2010
Google company:- Global IP Solutions
Business:- Video and audio compression
Price:- $68,200,000
Used as or integrated with:- WebRTC
Website:- www.gipscorp.com
Global IP Solutions (GIPS, formerly Global IP Sound) was formerly on the Oslo Stock Exchange -traded corporation based in San Francisco, California. It created embedded systems for real-time communication over IP-based networks. The company was founded in July 1999 by Roarhagen (CTO), Bastiaan Kleijn (Chief Scientist), Espen Fjogstad and Ivar T. Hognestad in Stockholm, and purchased in May 2010 by Google Inc. for 68.2 million US dollars. At that time the company Spirit DSP was the main competitor. Global IP Solutions developed the internet low bitrate codec (iLBC), the internet speech codec (iSAC) and the WebRTC framework.
Slide.com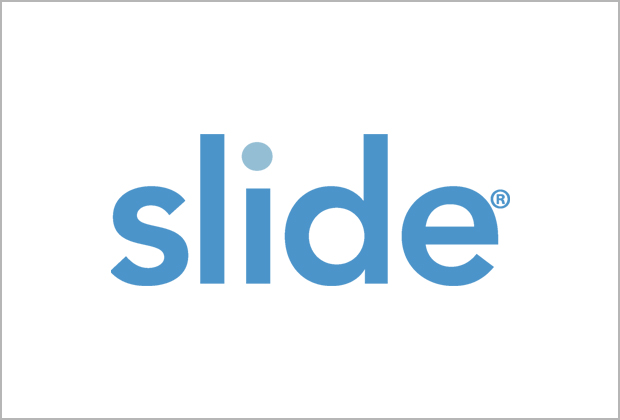 Acquisition date:- August 5, 2010
Google company:- Slide.com
Business:- Social gaming
Price:- $228,000,000
Used as or integrated with:- Google+, Orkut, Google Play
Website:- –
Slide, Inc., the operator of the Slide.com website, was a Web 2.0 company founded by Max Levchin in San Francisco (California). Formed originally for photo sharing software for social networking services, such as MySpace, the company achieved its greatest success as the third-party app developer for Facebook.
On August 6, 2010, Google agreed to buy Slide.com for $182 million, as well as an extra $46 million in employee retention bonuses. Founder Levchin, who had invested $7 million of his own money into the company, received $39 million from the acquisition.
ITA Software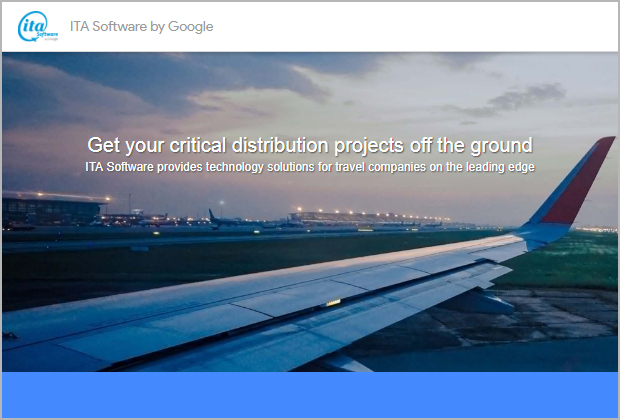 Acquisition date:- April 12, 2011
Google company:- ITA Software
Business:- Travel technology
Price:- $676,000,000
Used as or integrated with:- Google Flights
Website:- www.itasoftware.com
ITA Software is a software industry, division of Google and was previously an independent company in Cambridge, Massachusetts. The company was founded by Jeremy Wertheimer, a computer science scientist at CSAIL, and his partner Richard Aiken in 1996. The 1 of July of 2010 ITA agreed to be acquired by Google, and April 8, 2011, the United States Department of Justice approved. As part of the agreement, Google must license ITA software to other websites for a period of 5 years.
The first product of ITA was an airfares price search system called QPX. Currently this system is used by travel companies like Orbitz, Bing Travel, Kayak.com, CheapTickets and airlines such as American Airlines, United Airlines, US Airways, Virgin Atlantic Airways, Alitalia and All Nippon Airways. ITA also has its own website based on QPX, although it is not possible to buy tickets from there. ITA is also one of the highest profile companies to base its software on Common Lisp.
In September 2006, ITA announced a multi-million dollar agreement with Air Canada to develop a new computer reservation system to feed inventory control, seat availability and airport operations. In August 2009, Air Canada announced that the project had been suspended.
On March 1, 2012, Google and Cape Air announced that Cape Air has migrated the passenger booking system from ITA Software.
Motorola Mobility
Acquisition date:- August 15, 2011
Google company:- Motorola Mobility
Business:- Mobile device manufacturer
Price:- $12,500,000,000
Used as or integrated with:- Android, Google TV, Android TV, Patent portfolio
Website:- www.motorola.com/us/home
Motorola Mobility, headquartered in Libertyville, Illinois, is an American manufacturer of mobile phones. The company was in January 2011 from the split of Motorola Inc. produces. The enterprise and radio business was resident at Motorola Solutions, while the mobile, modem and set-top box business was transferred to Motorola Mobility. Motorola is part of the Lenovo Group.
On May 22, 2012, Google, after approval by various antitrust authorities, closed the August 2011 announced takeover of Motorola Mobility. For the takeover, Google had paid 12.5 billion US dollars. On the same day, the Google employee Dennis Woodside replaced the previous CEO Sanjay Jha in this function.
In a patent dispute about standard-related patents with Apple, Motorola Mobility had temporarily imposed a ban on the sale of some Apple products at the Mannheimer Landgericht. At the end of February 2012 the Oberlandesgericht Karlsruhe suspended this ban on online sales for the iPhone and iPad until the decision of the appeal process.
On April 17, 2013 Motorola Home, the Motorola Mobility Modem and Set-Top-Box division, was reported to the Arris Group based in Suwanee (Georgia) for $ 2.2 billion. Motorola Mobile remained as an independent division on Google.
In January 2014, Google announced that Motorola Mobility will be taken over by the Chinese PC maker Lenovo for a selling price of 2.91 billion US dollars, but the patent portfolio remains largely with Google. The takeover was completed in October 2014.
In January 2016 the Motorola Mobility COO Rick Osterloh announced that the Motorola brand should be abandoned and future smartphones under the name of Lenovo should come onto the market. The high-end model series is to be called Moto and the corresponding smartphones continue to carry the M symbol of Motorola; the model name Vibe is to be used for low-cost devices.
Zagat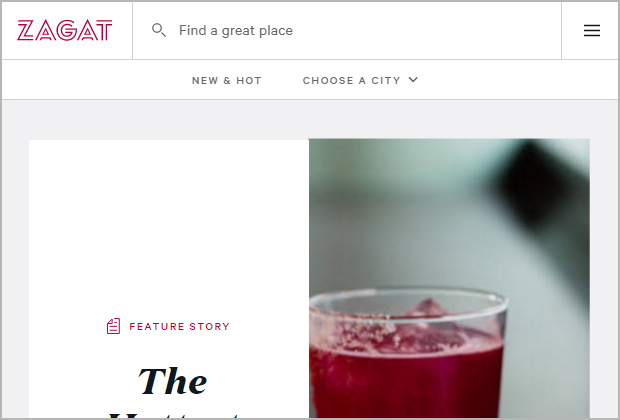 Acquisition date:- September 8, 2011
Google company:- Zagat
Business:- Restaurant reviews
Price:- $151,000,000
Used as or integrated with:- Google Places, Google Maps
Website:- www.zagat.com
Zagat Survey is a rating system for gastronomy, hotel industry and many other recreational facilities acquired by Google in 2011. The content is obtained from user-generated information and edited by the editor.
Zagat Survey was founded in 1979 by lawyer Nina and Tim Zagat. The first Zagat survey included ratings from restaurants in New York. Zagats asked their circle of friends for their restaurant guide. In 2005 there were reviews for restaurants in 70 cities. In 2011 the content was supposedly based on the scores of 350,000 people. Zagat Survey has been extended to hotels, nightlife, zoos, music, cinemas, theaters, golf and airlines.
The Zagat survey was initially published as a book. The content of the website was offered as a paid subscription. In September 2011 Google Zagat acquired. Since May 30, 2012, Zagat has been providing the free information in Google Places. The Google manager Marissa Mayer described Zagat in the company blog as a significant addition to the local offers of Google. Zagats reviews appear since the end of May on Google Maps and Google Local pages.
Waze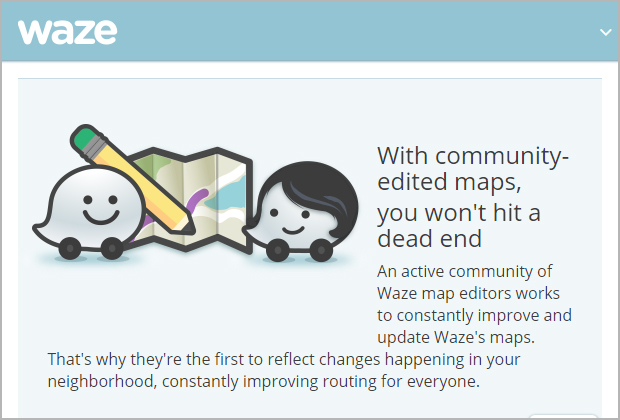 Acquisition date:- June 11, 2013
Google company:- Waze
Business:- GPS navigation software
Price:- $966,000,000
Used as or integrated with:- Google Maps
Website:- www.waze.com
Waze is a GPS-based navigation system for smartphones. Waze automatically returns current speeds to the operator, users can manually transfer additional traffic information, and actively participate in improving the map-based turn-by-turn navigation. In addition, the program has integrated social media aspects.
The free Waze app is actively developed for the platforms Android and iOS. Older versions are available for Blackberry OS, Symbian, Windows Mobile and Windows Phone.
Originally developed by the Israeli start-up Waze Mobile, the company entered the ownership of Google in 2013.
On June 12, 2013, Google announced the acquisition of Waze. Google did not comment on the purchase price, but according to statements on the subject of intimate persons, the purchase price amounted to about 1 billion USD. Waze was not integrated into Google's card service, but was supposed to provide information about traffic for Google Maps.
Nest Labs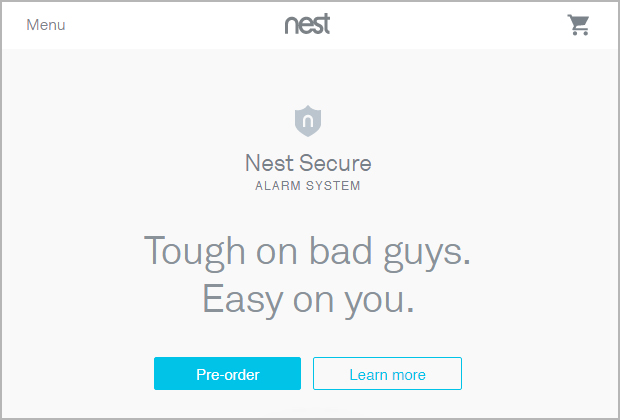 Acquisition date:- January 13, 2014
Google company:- Nest Labs
Business:- Home automation
Price:- $3,200,000,000
Used as or integrated with:- Nest Labs
Website:- www.nest.com
Nestlabs Inc. is an automation company headquartered in Palo Alto, dedicated to self-contained room thermostats, smoke detectors and surveillance cameras. Nestlabs is a subsidiary of Holding Alphabet Inc.
Nest was founded in 2010 by Tony Fadell and Matt Rogers. The company was able to raise $ 50 million of venture capital before its founding. Early investors were Kleiner Perkins Caufield & Byers and Shasta Ventures. In 2011, Google Ventures also invested in Nest.
Delivery of the thermostats began in autumn 2011. The first batch was sold out within a week. In 2012, Chip Lutton, Apple's former chief patent adviser, joined the company; under his guidance the patent portfolio was significantly expanded. In April 2012, Honeywell filed lawsuit against Nest for patent infringements.
Since October 2012, the second generation of the Nest heating controllers has been marketed. Nestlabs is one of the partners of the US energy initiative MyEnergi Lifestyle of the car manufacturer Ford, launched in 2013. In January 2014 Nest was taken over by Google Inc. for $ 3.2 billion, making it the second largest company in Google's history after Motorola Mobility. Nest has been part of Google's Alphabet Inc. since August 2015
DeepMind Technologies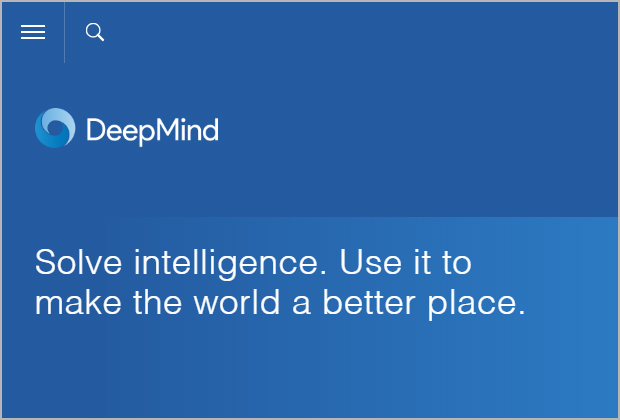 Acquisition date:- January 26, 2014
Google company:- DeepMind Technologies
Business:- Artificial intelligence
Price:- $625,000,000
Used as or integrated with:- Google DeepMind
Website:- www.deepmind.com
Google DeepMind is a company specializing in the programming of artificial intelligence (AI). DeepMind was founded in September 2010 and is taken over by Google Inc. in 2014.
The official mission of Google DeepMind is to understand intelligence ("Solve Intelligence"). In contrast to other artificial intelligence, such as Deep Blue from IBM, Google DeepMind has no predefined goal and is thus more flexible in the application for different problems. Google DeepMind also differs in the basic structuring of artificial intelligence. Rather than solely using a neural network, the AI ​​was expanded with a short-term memory, thus simulating the ability of an artificial memory. The developers of Google DeepMind therefore call artificial intelligence a "neural turing machine " rather than a neural network.
DeepMind Technologies was a British start-up, founded in 2010 by Demis Hassabis, Shane Legg and Mustafa Suleyman. The first sponsors were the Venture Capital companies Horizons Ventures and Founders Fund and the business angel Scott Banister. In 2014 the company was awarded the "Company of the Year" Award by the Cambridge Computer Laboratory.
On January 26, 2014, the US company Google announced the acquisition of DeepMind Technologies and thereby expelled the also interested in DeepMind interested Facebook – it was the largest ever takeover of the Californians in Europe. The price remained secret, and industry buyers expected a purchase price of around 500 million dollars (365 million euros). Several billionaires had already invested in Deep Mind, including Elon Musk, CEO of the private space company SpaceX and electric car manufacturer Tesla Motors, Paypal founder and original Facebook funder Peter Thiel, theSkype founder Jaan Tallinn as well as the Hong Kong magnate Li Ka-shing of Horizon Ventures, one of Asia's most powerful men.
After transfer, the company was renamed to Google DeepMind. Google also set up an ethics council to ensure that DeepMind's technology is not misused. The structure of the Ethics Council remained unclear.
In 2015 the company published the results of a research project, in which Artificial Intelligence was to learn old Atari games independently. According to Google DeepMind, the AI ​​succeeded in learning both the game rules and the development of success stories independently.
Skybox Imaging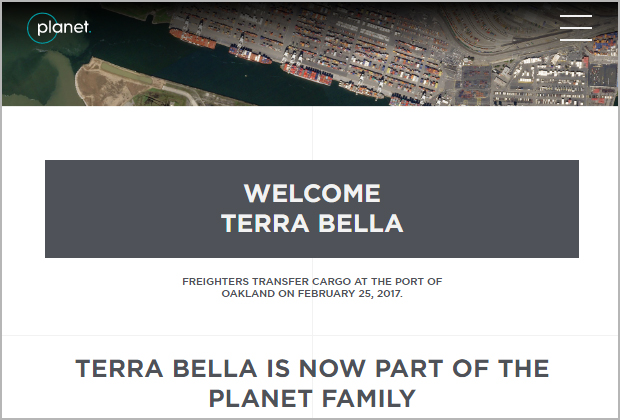 Acquisition date:- June 10, 2014
Google company:- Skybox Imaging
Business:- Satellite
Price:- $500,000,000
Used as or integrated with:- Google Maps, Project Loon
Website:- www.planet.com/terrabella
Terrabella (until March 2016 Skybox Imaging ) is an American company that operates the satellite satellite satellites of the SkySat series. TerraBella is mainly for Google high-resolution satellite images.
Skybox Imaging, based in Mountain View, California, was founded in 2009 by Dan Berkenstock, Julian Mann, John Fenwick, and Ching-Yu Hu. In the magazine, Skybox Imaging 2009 was voted number one among the top 25 companies in the technology sector, changing the world. Skybox Imaging was involved in the search for the missing aircraft MH370. Khosla Ventures, Bessemer Venture Partners, Canaan Partners and Norwest Venture Partners invested USD 91 million in Skybox Imaging. 2014, Google acquired for $ 500 million Skybox Imaging and named the company in 2016 in Terra Bella around.
In February 2017 Google sold the company to Planet Labs.
Dropcam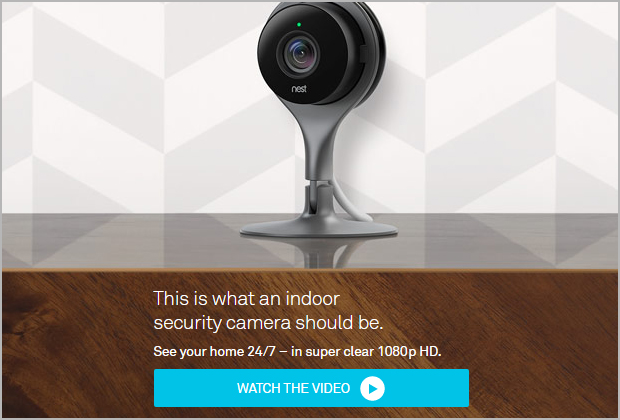 Acquisition date:- June 20, 2014
Google company:- Dropcam
Business:- Home monitoring
Price:- $555,000,000
Used as or integrated with:- Nest Labs
Website:- www.dropcam.com
Dropcam, Inc. was an American technology company headquartered in San Francisco, California. The company is known for its Wi-Fi video streaming cameras, Dropcam and Dropcam Pro, that allow people to view live feeds through Dropcam's cloud-based service. On June 20, 2014, it was announced that Google's Nest Labs bought Dropcam for $555 million USD. In June 2015, Dropcam's parent company, Nest, introduced the Nest Cam, a successor to the Dropcam Pro. Dropcam app users are also currently being transitioned to the Nest app.
Apigee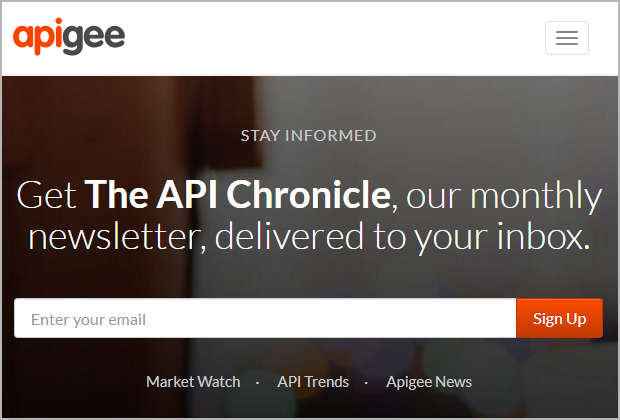 Acquisition date:- September 8, 2016
Google company:- Apigee
Business:- API management and predictive analytics
Price:- $625,000,000
Used as or integrated with:- Google Cloud Platform
Website:- apigee.com
Apigee Corp. is a Silicon Valley based company that provides API management and predictive analytics software. It was founded in 2004 as Sonoa Systems. In 2016, Apigee was acquired by Google in a deal worth $625 million.